"Welcome to Marianne's Creative Korner!"
|
home






Now......How about some Cross Stitch??




I believe in 'being ready' !!! Boy..... do I have threaded needles !


I do use 'stamped' cross stitch patterns, (sometimes) but of course I 'fill' them my own way. Here are some ideas' (These are ones I'm working on it's a King Size Quilt no less)

Here is 'blank' pattern.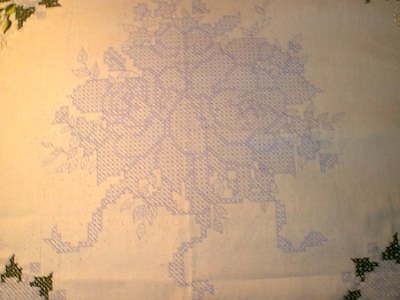 You could.......print this up (I think) then trace it .

(It is a pattern from Bucilla) Stamped Quilts.

This is how I filled it in so far.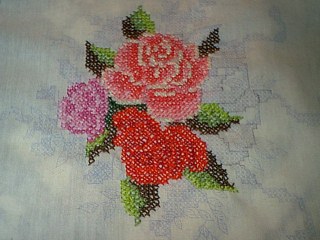 Below is a 'single' rose in the Quilt Pattern.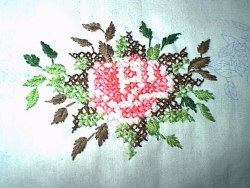 more photos of this......... AND OTHERS ......will be added.

I enjoy 'cross stitching' just as much as all the 'other' things I do.

Hugs, Marianne

Needlepoint anyone???

Knitting anyone??

yeahhhhhhhhh I do that too! LOL (OR 'TRY' ANYWAY)


Note:

PLEASE ' PUT ME IN YOUR 'FAV ORITE' PLACES.

(IF YOU LIKE MY 'IDEAS')

lOTS MORE 'IDEAS' WILL BE ADDED AS I CREATE THEM.

THANK YOU........ FOR VISITING and.... I do hope you share me with your friends! IF YOU HAVE ANY QUESTIONS....JUST E-MAIL ME. I will answer.